Since its inception in 2014, the culture hackathon Coding da Vinci has brought together the cultural sector with creative technology communities to explore the creative potential of digital cultural heritage. Over a several-week sprint phase hackathon teams, together with representatives of cultural institutions, develop working prototypes --for example apps, websites, data visualisations, games or interactive installations-- that show surprising and inspiring new ways to communicate and make use of institutions' collections and artifacts in the digital age.
The potential of open cultural data
... is shown by the creative digital projects made by, to date, over 2000 hackathon participants, on the basis of hundreds of datasets contributed by almost 200 cultural institutions.
Coding da Vinci for Cultural Institutions
Coding da Vinci offers a unique opportunity for ambitious museums, libraries, archives, memorials and scientific collections to view their own digital collections from a completely different and sometimes very surprising perspective in dialogue with culturally-interested technology enthusiasts and professionals.
Coding da Vinci for techsperts and culture-lovers
You code, you're a designer, you hack, you're an artist, you design games, you work in media or you're just interested in culture and want to develop new ideas with like-minded people?
All apps, websites, data visualizations, games, interactive installations and even hardware developed at Coding da Vinci on the basis of open cultural data are available here permanently and under open licenses.
News
Bild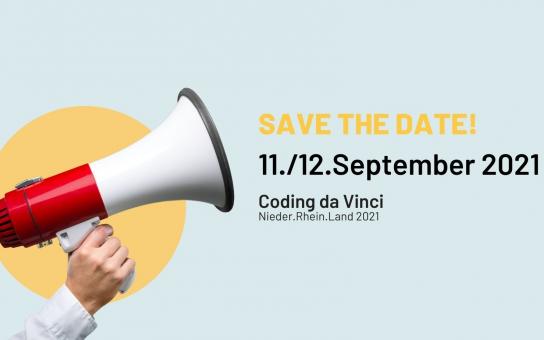 30.07.2021,
Sophia Grazdanow
Save the Date! Coding da Vinci Nieder.Rhein.Land
Kultur-Hackathon: Coding da Vinci Nieder.Rhein.Land 2021 startet im September - Teilnehmer*innen gesucht!
Bild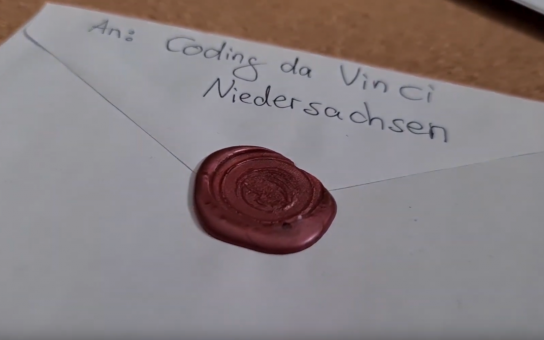 "FabSeal"-Zwischenstand weckt große Erwartungen
Auf der Basis von Fotos rekonstruiert die Webanwendung "FabSeal" historische Siegel zum Ausdruck mit dem 3D-Drucker. Nach sechs Wochen im Stipendium macht das Projektteam große Fortschritte. Was einfach klingt, erfordert einen enormen technischen Aufwand im Hintergrund. Jetzt lädt das sechsköpfige Projektteam Kulturinstitutionen dazu ein, Kontakt aufzunehmen, um ihre Daten dreidimensional (aus-)druckfähig zu machen.