Since its inception in 2014, the culture hackathon Coding da Vinci has brought together the cultural sector with creative technology communities to explore the creative potential of digital cultural heritage. Over a several-week sprint phase hackathon teams, together with representatives of cultural institutions, develop working prototypes --for example apps, websites, data visualisations, games or interactive installations-- that show surprising and inspiring new ways to communicate and make use of institutions' collections and artifacts in the digital age.
The potential of open cultural data
... is shown by the creative digital projects made by, to date, over 2000 hackathon participants, on the basis of hundreds of datasets contributed by almost 200 cultural institutions.
All apps, websites, data visualizations, games, interactive installations and even hardware developed at Coding da Vinci on the basis of open cultural data are available here permanently and under open licenses.
News
Bild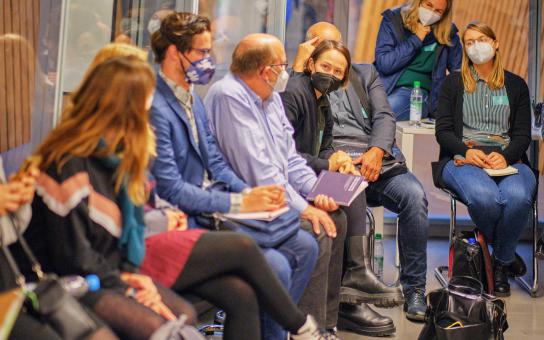 Es könnt' ein Anfang sein - Nostalgie und Aufbruchsstimmung in Berlin
Die Energie und der Enthusiasmus, mit der die Coding da Vinci-Community ihr Ziel, die Verbreitung und Nutzung von offenen Kulturdaten in den Institutionen und der Zivilgesellschaft, verfolgt, zeigte sich bei der offiziellen Coding da Vinci-Abschlusskonferenz wieder einmal in besonderem Maße.
Bild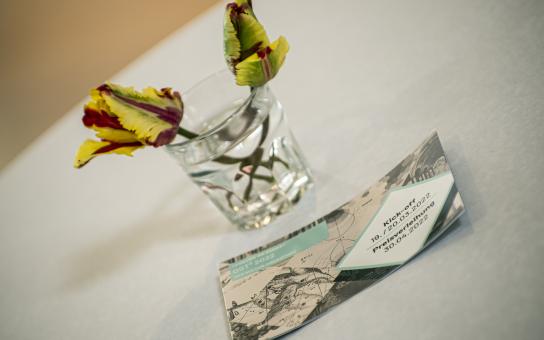 Neue Stipendienprojekte nehmen die deutsche Geschichte in den Fokus
Coding da Vinci hat vier neue Stipendiat*innen. Insgesamt hatten sich zwölf Stipendienanwärter*innen im Nachgang von Coding da Vinci Ost³ um die Förderung beworben. "Freiheit DIY" und "Radikale Gespräche" gingen als Siegerprojekte aus der Jurysitzung am 6. Juli hervor.